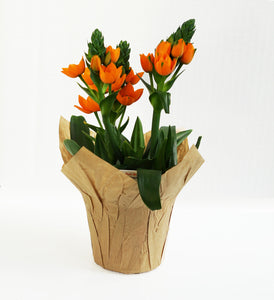 Colour Burst … fresh popping colour comes from the Ornithogalum dubium 'Sun Star' flowers while the rich, smooth narrow leaves give a visually unique experience! These plants take their job seriously when it comes to boosting colour in the home, and they make it last!
It will go dormant for a few months before the next growing cycle begins.
Please note:
- Only local pick-up is available. From Monday to Friday, 9 am to 4 pm, in Vineland ON.